Strip Club or Hire Female Strippers?
A stag party is what you want it to be. The Elite Female Strippers  have a seen a zillion by now, and one of the main questions for the organisers is:
Actually, the stag party  is meant to make sure that the stag has fun. So you need to take into account what kind of a person is your Stag. Is he a shy guy that would prefer privacy ? Or would he like to feel like Jack the lad on 10 pints. Time is also a factor. What activities have you planned? How have you slotted them?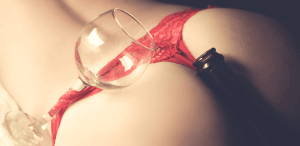 Private Dancer: Elite Female Strippers explain the Benefits
It all depends on the agency. With agencies offering a wide selection of female strippers Ireland is the right place to have a fantastic stag without going through the doors of an expensive Strip club. The Female Strippers you book from a Stripper Agency can come to your chosen venue or private property that you have rented. Strip Clubs sound exciting, but Ireland is not Vegas. So a Strip Club in Ireland is, most of the times, just a bar with strippers. You will be surprised at how many bars will accommodate a stripogram on their premises. Also the Strip Clubs will probably look for an admission fee, and you will end up buying drinks all night.
Candy Shop Choices
The selection that Strip Clubs offer depends on who works on the night. You might have checked their website and got the whole stag party in the mood for a particular blonde or brunette…But what happens if all the girls are busy? You will need to wait. And drink. Obviously the party will be delayed.  With female strippers from reputable agencies you choose in advance and you get it delivered to your doorstep…with pizza and wine if you wish.
Bouncers
Then you have the friendly bouncers. If one of your party is not fully functional most pubs will allow him to get in as long as he is with an assigned babysitter. But strip clubs have a stricter door. The female strippers that will come to your place have security with them too. But they will not intervene unless there is serious misbehaviour.
Time vs Quality of Female Strippers
A Strip Club is more time efficient if all the guys in the stag party are thinking of getting lap dances. But that means that the group will be broken. One of the lads is getting a lap dance, then the Stag wants certain female strippers but the girls that he wants are busy with someone else. Most importantly; when the Stag is getting a dance he will be by himself. So that big huddle of jokes and laughter that you had in mind won't happen.
How Hot do you want it ?
As a matter of fact female strippers in Strip Clubs will do much shorter stripograms. Even in good clubs the stripograms are about 5-6 minutes long. Unless you go for a top service which will cost an arm and a leg. It makes sense as they make more money if the the numbers are high. In Private Stripograms the fee is agreed in advance and the exotic dancers will spend around 15 min. The level of contact is different too. Most clubs have a hands off policy. On the contrary, female strippers in private venues are open to gentle caresses. Fully nude shows and body to body contact are the norm.
Stylish Stag Party or money down the drain?
Most stag parties would want to have a stylish presence. You could go to a top strip club and book a VIP area. Or book a stylish space via AirBnB and spend the rest of the money in a steamy lesbian show. There are stripper agencies that can help you hire topless waitresses, sexy entertainers and offer a wide variety of shows. All fully nude ofcourse.  As a result you can transform your space into a steamy gentlemen's club for much less. Obviously if you want to tell all your friends about your stag being in Lapello's or Barclay Club you could go for that option. And the price tag that goes with it.
Drinks and Music
If you were in Atlanta, where strip clubs have some of the best DJs playing there then yes. Strip Clubs all the way. On the other hand Ireland is still a Catholic country and female strippers and Strip Clubs are not standard entertainment. There are a good few live music venues that provide entertainment that is well above average. But not Strip Clubs. Most Strip Clubs have a standard DJ with repetitive playlists.  The choice of drinks and cocktails is also average.
Actually, in Ireland you can find amazing bars where your stag or birthday party can taste anything from craft Irish beers and ales to Poitin.  And some of them have private areas where you could enjoy a top class stripogram from stunning female strippers. Therefore, the best option is to hire  female strippers that will perform in a Venue organised by the Stripper Agency. This way you get your preferred exotic dancer who will go for a fully nude show at the comfort of a venue of your choosing.
What about guarantees
When it comes to booking female strippers over the phone, the brand name is important. Serious professional agencies will provide a confirmation. At the same time they have a wide range of female strippers on offer. So it is all down to doing your research well. Elite Female Strippers is one of the oldest companies providing professional women stripping all over Ireland. Search the web, check the Google Reviews of each company, or simply ask your stag organiser for recommendations. Look for a professional approach and avoid personal ads and facebook accounts.
Till the next Stag Party. Love etc….
your Elite Female Strippers xxxx
PS: Call us